Secretarial services
One person to represent your company.
A freshly founded company in Switzerland needs infrastructure that allows it to work with clients as soon as possible. However until everything is ready it can take several months.
In order to be active from day one on, Swissbenefits offers secretarial services with high standards.
After predefining which services are to be rendered, we only bill what was actually done.
Our services in several languages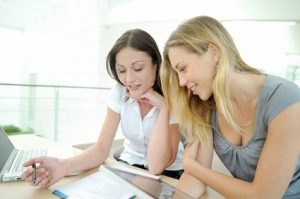 Our team will answer your clients in English, German and French. On demand we also offer Spanish, Portuguese, Chinese and Russian.
Transfer of postal mail
An active mailbox.
We can transfer your mail from Switzerland to wherever you are. Should you prefer we could also scan and email you all of the postal mail that arrives.
Email management
A response within 24 hours
We can open and maintain your email accounts. Our team can respond to your clients according to your requirements.
Telephone services
A professional reception
With IP technology we can quickly attribute a telephone number to your company and divert them if necessary. Our team can also respond to phone calls, take messages and forward them by email.
We answer in English, German and French. On demand we can also enhance our offer with Chinese or Russian.
24 h Service
Together with our partners, Swissbenefits can offer a 24-hour telephone service.
The benefits of our services